Bill's Page 1
For the Son of man is Lord even of the sabbath.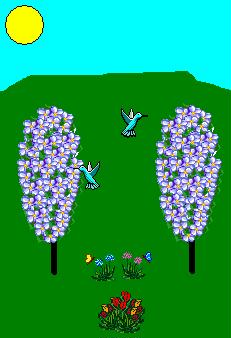 The Gospel According to St. Matthew
Chapter 12
1 - 21
1 At that time Jesus went through the corn on the sabbath: and his disciples being hungry, began to pluck the ears, and to eat. 2 And the Pharisees seeing them, said to him: Behold thy disciples do that which is not lawful to do on the sabbath days. 3 But he said to them: Have you not read what David did when he was hungry, and they that were with him: 4 How he entered into the house of God, and did eat the loaves of proposition, which it was not lawful for him to eat, nor for them that were with him, but for the priests only? 5 Or have ye not read in the law, that on the sabbath days the priests in the temple break the sabbath, and are without blame? 6 But I tell you that there is here a greater than the temple. 7 And if you knew what this meaneth: I will have mercy, and not sacrifice: you would never have condemned the innocent. 8 For the Son of man is Lord even of the sabbath. 9 And when he has passed from thence, he came into their synagogues. 10 And behold there was a man who had a withered hand, and they asked him, saying: Is it lawful to heal on the sabbath days? that they might accuse him. 11 But he said to them: What man shall there be among you, that hath one sheep: and if the same fall into a pit on the sabbath day, will he not take hold on it and lift it up? 12 How much better is a man than a sheep? Therefore it it lawful to do a good deed on the sabbath days. 13 Then he saith to the man: Stretch forth thy hand; and he stretched it forth, and it was restored to health even as the other. 14 And the Pharisees going out made a consultation against him, how they might destroy him. 15 But Jesus knowing it, retired from thence: and many followed him, and he healed them all. 16 And he charged them that they should not make him known. 17 That it might be fulfilled which was spoken by Isaias the prophet, saying: 18 Behold my servant whom I have chosen, my beloved in whom my soul hath been well pleased. I will put my spirit upon him, and he shall shew judgment to the Gentiles. 19 He shall not contend, nor cry out, neither shall any man hear his voice in the streets. 20 The bruised reed he shall not break: and smoking flax he shall not extinguish: till he send forth judgment unto victory. 21 And in his name the Gentiles shall hope.
The Gospel According to St. Matthew
Chapter 28
1 And in the end of the sabbath, when it began to dawn towards the first day of the week, came Mary Magdalen and the other Mary, to see the sepulchre. 2 And behold there was a great earthquake. For an angel of the Lord descended from heaven, and coming, rolled back the stone, and sat upon it. 3 And his countenance was as lightning, and his raiment as snow. 4 And for fear of him, the guards were struck with terror, and became as dead men. 5 And the angel answering, said to the women: Fear not you; for I know that you seek Jesus who was crucified. 6 He is not here, for he is risen, as he said. Come, and see the place where the Lord was laid. 7 And going quickly, tell ye his disciples that he is risen: and behold he will go before you into Galilee; there you shall see him. Lo, I have foretold it to you. 8 And they went out quickly from the sepulchre with fear and great joy, running to tell his disciples. 9 And behold Jesus met them, saying: All hail. But they came up and took hold of his feet, and adored him. 10 Then Jesus said to them: Fear not. Go, tell my brethren that they go into Galilee, there they shall see me. 11 Who when they were departed, behold some of the guards came into the city, and told the chief priests all things that had been done. 12 And they being assembled together with the ancients, taking counsel, gave a great sum of money to the soldiers, 13 Saying: Say you, His disciples came by night, and stole him away when we were asleep. 14 And if the governor shall hear this, we will persuade him, and secure you. 15 So they taking the money, did as they were taught: and this word was spread abroad among the Jews even unto this day. 16 And the eleven disciples went into Galilee, unto the mountain where Jesus had appointed them. 17 And seeing them they adored: but some doubted. 18 And Jesus coming, spoke to them, saying: All power is given to me in heaven and in earth. 19 Going therefore, teach ye all nations; baptizing them in the name of the Father, and of the Son, and of the Holy Ghost. 20 Teaching them to observe all things whatsoever I have commanded you: and behold I am with you all days, even to the consummation of the world.
Online Bible Study and Bible Dictionary by John Hurt
Free Web Design Tools And Resources
Grow a garden this summer !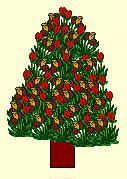 My Top Tomato picks 2008
Abraham Lincoln Original
Golden Jubilee
Marion
Kitty La Moose up a tree sleeping.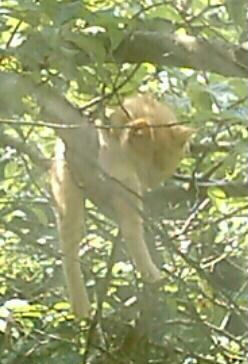 My Daturas !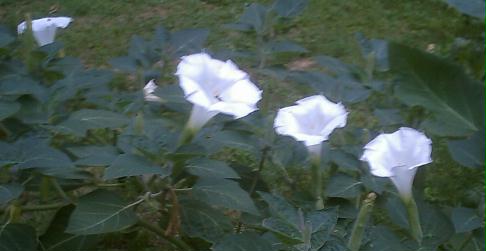 Yes thats Moose again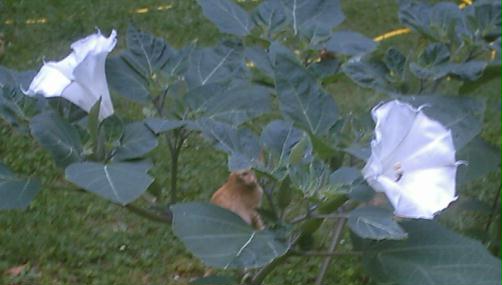 My Tomatoes Original Abraham Lincoln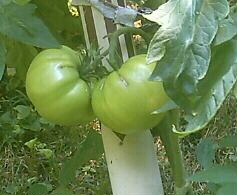 Over sized Amanda Orange Tomato. Keeping my eye on this big boy yum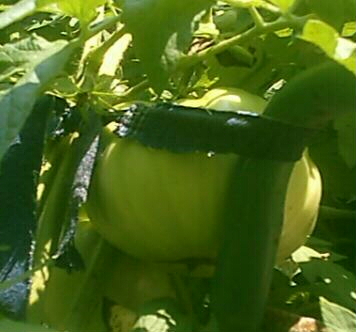 Flower Bed One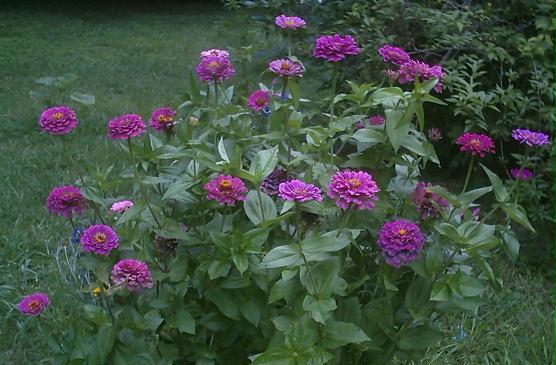 Flower Bed Two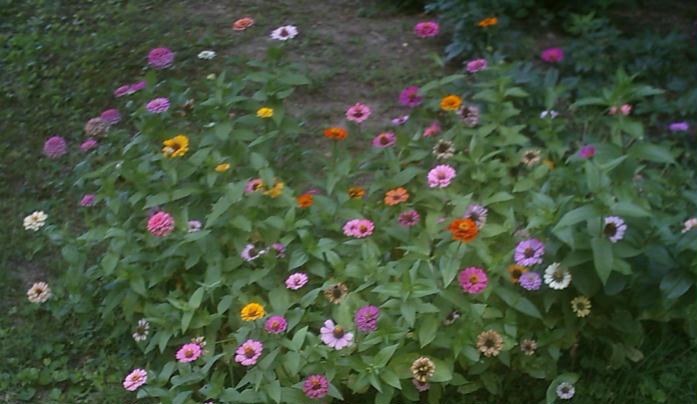 The Garden Web !
The Google Search
Tripod!!!
More Pictures In The Good Old Summertime!